In this article we going to see how we can create the SSISDB in SQL server after you have installed in your machine. Generally we don't see the SSISDB after SQL Service is installed in your machine, we need to do manual creation of SSISDB.
Here I am going show we can proceed to create the SSISDB, Just can follow the below steps.
You can see in below figure when you are installed SQL Server you cant see the SSISDB in your machine.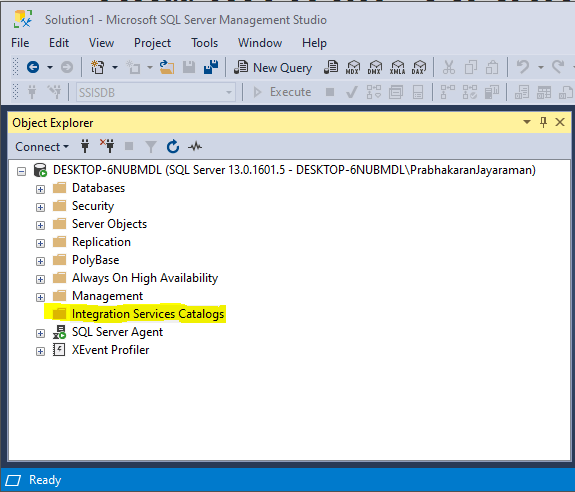 Step 1 : Right click on the Integration Services Catalogs folder -> Click Create Catalogs – >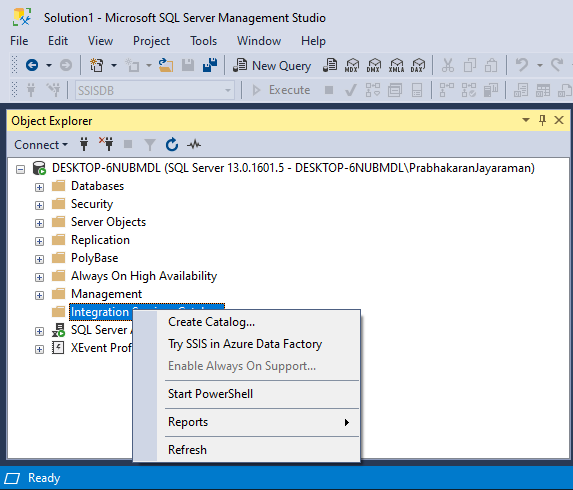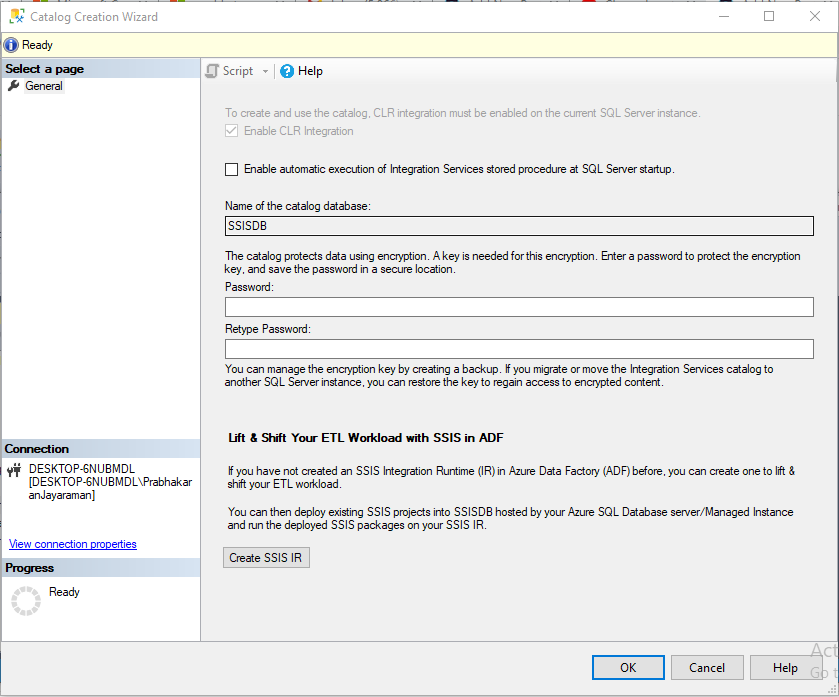 Note: If see here, CLR is enabled by Default while creating the SSISDB. Because SSIS Package Deployment will based on CLR integration only.
And also SSIS Package Deployment will be only in SSIDB Catalogs.
For Information on Difference between Package and Project Deployment,
See Link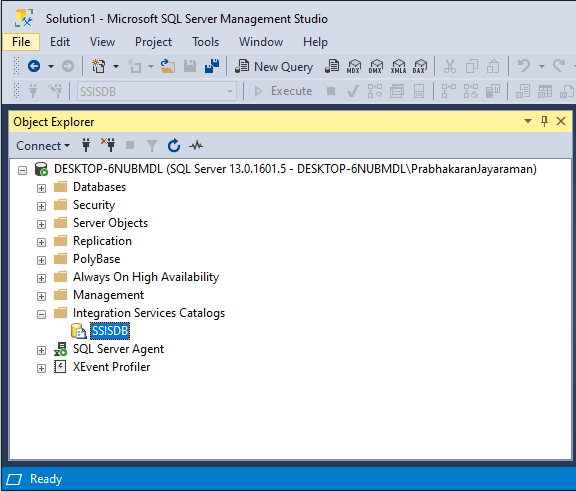 That's all..! Enjoy.
Please share your friends by using below Social Media button…!