Hi Friends, today I would explain here how we can do Auto-refresh in Chrome. the reason why I would like to show here, while I creating a new page design need to refresh my page in crome every time. So it takes more manual effort to refresh each time.
I have found one nice Chrome Extension for auto-refresh for the individual tab. let see how can add and how its works.
You can install the below Extension in Chrome


Once you installed the Tab Reloader(page auto-refresh), you need to enable the extensions in your Chrome and set the time interval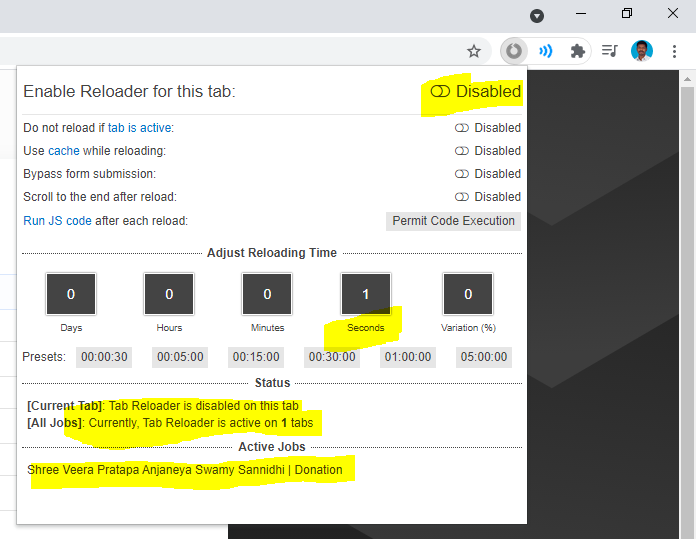 Here you can see in the above figure, the [Current Tab] Tab reloader is disabled and you need to enable and set the required "Adjust Reloading Time"
Just set the Reloading Time and enable the option. Have look at the below figure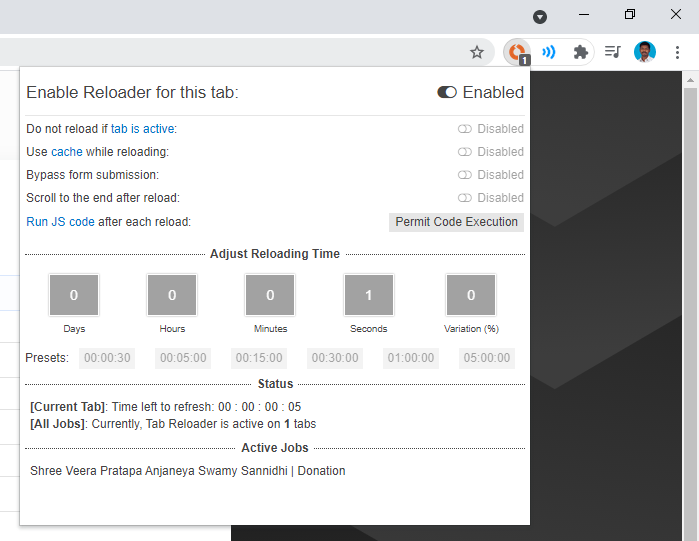 Have look on the below figure, the corresponding http://donation.prabhakaran.co.in domain will be auto refresh.
Thank You..!! Please like and share with your friends…!